History of ProSearch International Australia Pty Ltd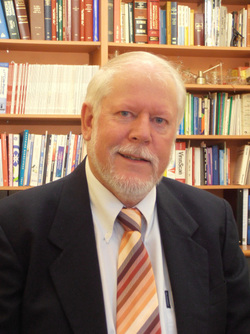 David Casley is the Managing Director of ProSearch International Australia Pty Ltd.  He is a well qualified medical scientist who gained his expertise working for 35 years in Departments of Medicine at two of Australia's leading universities, the University of Melbourne and Monash University.  Under the supervision of Professor Austin Doyle and Professor Colin Johnston, David developed innovative techniques in radioimmunoassay and radio receptor binding systems co-authoring approximately 100 publications.
We were the first (hands on) to radio iodinate the hepatitis B antigen, making screening assays possible. Our lab was the first in Australia to offer a diagnostic test for digoxin toxicity and the pathology service we offered all over Australia probably saved hundreds of lives.  Supported by grants from Roussell and Eli Lilly, David developed the early radioimmunoassays for monitoring the two life saving but extremely toxic antibiotics, gentamicin and tobramycin.
In 2002 David set about designing and fitting out a private laboratory. This was to be the ultimate innovation not just in design but in methodology also, specializing in radio labeling, assay development and running clinical and experimental trials in cardiovascular and endocrine research.
With increasing regulatory legislation for work place safety using radioactive materials, it was not surprising that universities and research institutes were being discouraged from continuing to use radioisotopes in their laboratories (no matter how miniscule the risks).
Three things were becoming evident. (1) Radioimmunoassay was still the most sensitive and specific way to measure peptides in a minefield of peptidases, inhibitors, co-factors and carrier proteins. (2) There are few people more qualified and experienced in this area of laboratory science than David Casley. (3) The laboratories of ProSearch International Australia have been skillfully designed and fitted out to support the most innovative refinements to radiological laboratory medicine.
Using radioisotopes in laboratory medicine is a powerful science but sadly it has been unjustly maligned. Together we can bring radiometric analysis out of the dark. Ask how by emailing enquiries@ProSearch.net.au or call David on +61-3-95096260 or Mobile +61-414 437 361.