ProSearch is an R & D company with over 50 years experience specializing in lab analysis of peptides & proteins in cardiovascular, diabetes and other research. We prepare radio iodinated ligands for RIA and receptor or enzyme autoradiography, raise antibodies, develop and validate assays. We offer our suite of in-house RIAs for clinical trials e.g. renin, angiotensin-II, angiotensin (1-7), vasopressin, ghrelin, ANP, albumin and many more. Our association can be collaborative (grant sharing) or confidential service. Our customer base is world wide.
Licensed Radioisotope Laboratory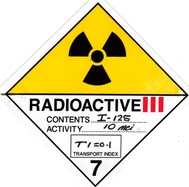 Fully licensed for the preparation, sale and use of radioactive materials for medical research. Radiation safety consultants. Custom iodination and tritiation. Sole Australian distributor for European manufacturer of tritiated compounds.
Custom Radiolabelling, Tritium, Iodine
We prepare 125I-labelled tracers using standard materials or your substance of interest. Not $3600, just $1100! Not a month old when you get it, made fresh for you next day. Not 10 uCi, as much as you like.
Clinical & Experimental Trial Analysis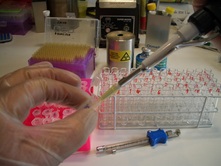 We can radioimmuno- assay your plasma or tissue samples using our in-house assays e.g. renin, angiotensin-II, angiotensin(1-7), or imported kits e.g. insulin, cortisol, aldosterone, many more.
Radioligands – Receptor Autoradiography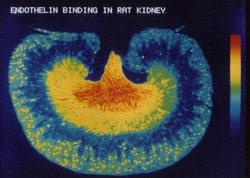 We make a range of radio receptor ligands and radio enzyme inhibitors for autoradiographic localization e.g. ACE, NEP, At1, V1,  receptors, adrenoreceptors and many more.

Send us your enquiry: